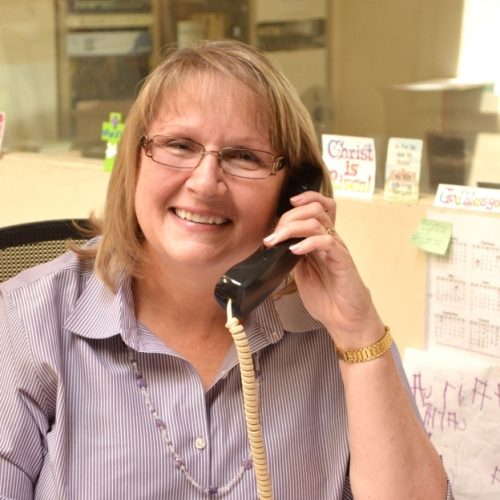 Position:

Email:

jessica@wrgn.com
BACKGROUND
Married to Steve, pastor of the Hunlock Creek Brethren in Christ Church. Grew up in California, but her time in Colorado made her a Broncos fan. She has lived in the Wyoming Valley for the past 17 years. Jessica has two grown children, five grandchildren, two parrots, two cats & two dogs.
SALVATION
I was raised in a Christian home so prayer and Bible reading were a regular part of my life. My two sisters and I would even play church. As a teenager in California, the big tent revivals were taking place. They would show Christian movies and Christian bands would play. It was a wonderful time in my life. I must have gone up five times for the alter calls before a nice youth leader told me "I think you're already saved." I told him I wasn't sure, so that is why I kept going up. He explained things to me, and shortly after I was asked to be at the altar to pray for those seeking salvation. It was just awesome!
FAVORITE SCRIPTURE VERSE
"Those who are wise shall shine like the brightness of the firmament, and those who turn many to righteousness like the stars forever and ever." Daniel 12:3
FAVORITE FOOD
Mexican
HOBBIES
Leading ladies' Bibles studies & spending time with my grandchildren.
DREAM VACATION
Alaska