Going back to school with a missional mindset
Searching for ways to ease your children into the school
year?
Focus on the Family has some great ideas for getting them back to the routine of school this year. One of our favorites was giving your child a daily mini mission: "As my child goes off to school, I send him with a 'mission.' For example, I might ask him to tell a friend one kind thing today. ("You are my friend." "Thank you for playing with me at recess.") or invite someone who doesn't have many friends to sit with him at lunch. These mini-missions help teach my child to focus on and encourage others." What a great idea for teaching kids to be others-focused during their school day!
Another great idea was a habit of intentionally saying goodbye. Lauren Osborne shared: "When I drop my son off at school, I want to give him a focused perspective about who God calls him to be. So I have taught him that integrity means doing what is right, even when no one is watching. I ask, "How will you return to me?" when I drop him off. He responds, "With integrity, Mom!" Our goodbye ritual is the same every day. By emphasizing this character quality each day, I'm helping my son connect who he is at school with who he is at home."
Tim Madeira recently talked to Danny Huerta, Focus on the Family's Vice President of Parenting and Youth, about some great tips for back to school!
We're grateful to Danny for taking the time to share from both his experience and expertise about ideas for being fully engaged in the relationships in our home.
Danny and his team have even more great ideas at focusonparenting.com:
About Danny Huerta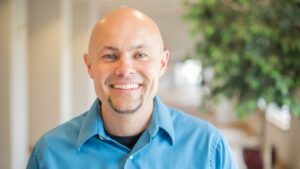 Dr. Daniel Huerta oversees Focus' initiatives that equip mothers and fathers with biblical principles and counsel for raising healthy, resilient children.
A bilingual, licensed clinical social worker, Dr. Huerta addresses issues related to parenting such as communication, conflict resolution, spiritual growth, discipline, stress, anxiety, depression, media discernment and healthy sexuality.
He has been interviewed by media outlets including Fox News, Fatherly, Christianity Today, WORLD Magazine, The Christian Post and CBN, and he regularly speaks on Christian radio stations across the United States. He's also written for publications including The Washington Post on topics related to marriage and parenting.
Dr. Huerta earned a master's degree in social work from the University of Denver Graduate School of Social Work and a bachelor's degree in psychology from the University of Colorado at Colorado Springs. He's currently working on his doctorate in psychology at California Southern University.
He has maintained a private practice in Colorado Springs since 2003 and served as a board member on the El Paso County Mental Health Association for almost four years.
He and his wife, Heather, have been married since 1997 and have two children, Alex and Lexi.
More programs on WIVH
For a complete list of our programming, click here.