Share-A-Thon 2023: March 17-18
As we look back on 2022, it's easy to get caught up in chaos, confusion, and negativity. The world is just as broken as it has always been, but it feels like somehow the volume has been turned up. But when we lift our eyes above the circumstances to the Author and Creator of the universe, everything changes. When we look to the One who was before all things and holds all things together, we remember that He always has been and always will be faithful, and we can have joy! Our Share-A-Thon theme song, "I've Got Joy" by CeCe Winans, celebrates the faithfulness of God and the joy we have in Jesus:
"He gave me beauty for ashes, turned my life around
He broke my chains and now I dance on solid ground
For all He's done to save me, I will raise my voice
I've got Jesus, so I've got joy!"
WIVH helps you lift your eyes to see His faithfulness on a daily basis, and brings joy to your life by helping you focus on the hope of the gospel and how it intersects with your life. Programs like Focus on the Family and Breakpoint help you live in line with God's truth and view your circumstances through a biblical lens. Bible teachers like Chip Ingram, David Jeremiah, and Tony Evans equip and train you in God's Word. Encouraging music in the mornings, on Connect Live and The Lunch Break, and throughout the day helps lift you up and plants God's truth deeper in your heart and mind through the power of song.
"[Christ] we proclaim, warning everyone and teaching everyone with all wisdom, that we may present everyone mature in Christ. For this I toil, struggling with all his energy that he powerfully works within me." Colossians 1:28-29, ESV
In addition to encouraging believers in their faith, we also have the tremendous opportunity to reach those who have never heard the good news of Jesus Christ as they scan their radio dial looking for something to listen to. We celebrate this unique opportunity to meet people wherever they are in a personal way through the tool of radio!
"Therefore, we are ambassadors for Christ, God making his appeal through us. We implore you on behalf of Christ, be reconciled to God." 2 Corinthians 5:20, ESV
Every day WIVH encourages Christ-followers and reaches those who don't yet know Jesus. YOU can be part of this mission by partnering with us during Share-A-Thon. This annual on-air fundraiser provides the funding for the majority of our modest budget, which includes equipment for radio broadcasting, program expenses, tower expenses, payroll support for our incredible staff, electricity and internet for our broadcast, and more. If you want to be support the mission and ministry of WIVH, call us during our on-air Share-A-Thon March 17-18, or be part of early giving to help us start strong:
As we approach Share-A-Thon, we are filled with gratitude not only for a God who is gives us joy, but also for listeners who joyfully give support and encouragement. Every gift makes a difference, and collectively each $5, $50, or even $5,000 gift works together to get us toward our goal of $38,000. Thank you in advance for your partnership and support!
Thank you for being part of how WIVH is making an impact!
Listen to our 2023 theme song: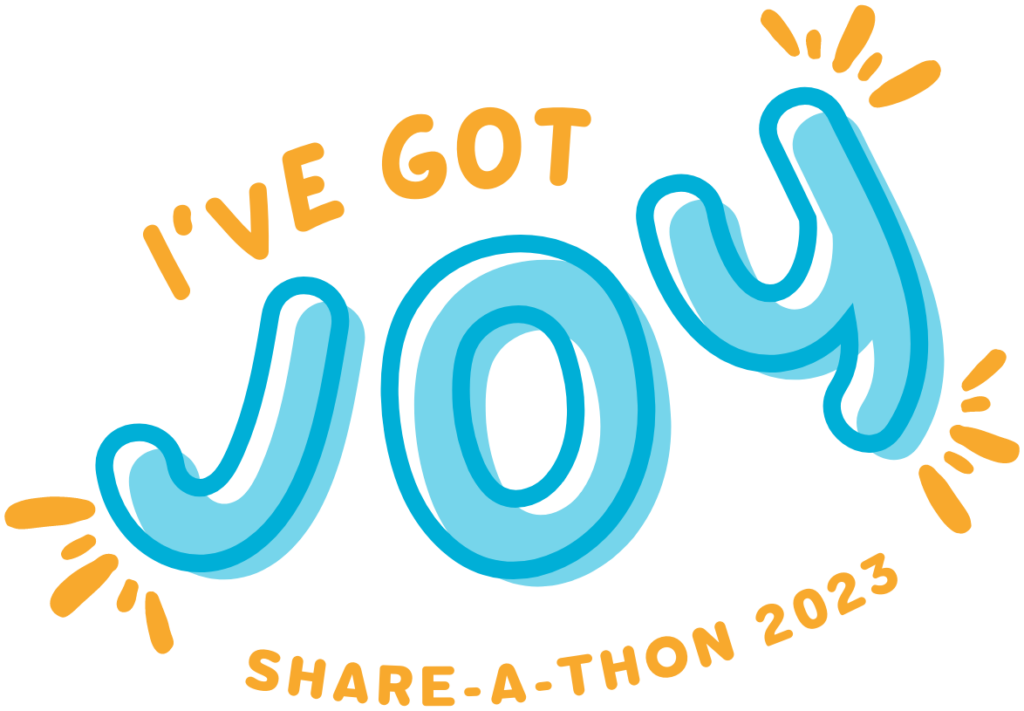 Want to sponsor a day of broadcasting?
Honor a friend or family member by sponsoring a day of broadcasting on WIVH! Celebrate a birthday, wedding anniversary, spiritual birthday, or other special occasion. We'll air an acknowledgment eight times that day to celebrate with you! Day Sponsors donate at the $360 (or $30/mo) level. Call us at 800-245-3688 for date availability.
Become a day sponsor by donating $360 or starting a $30/mo donation and adding your desired date and the occasion in the comment box of your donation!
If you prefer to make your donation by check, call us at 800-245-3688 to reserve a day.